News
《Little Witch Nobeta》 New system「BOSS RUSH」coming on 7th of September.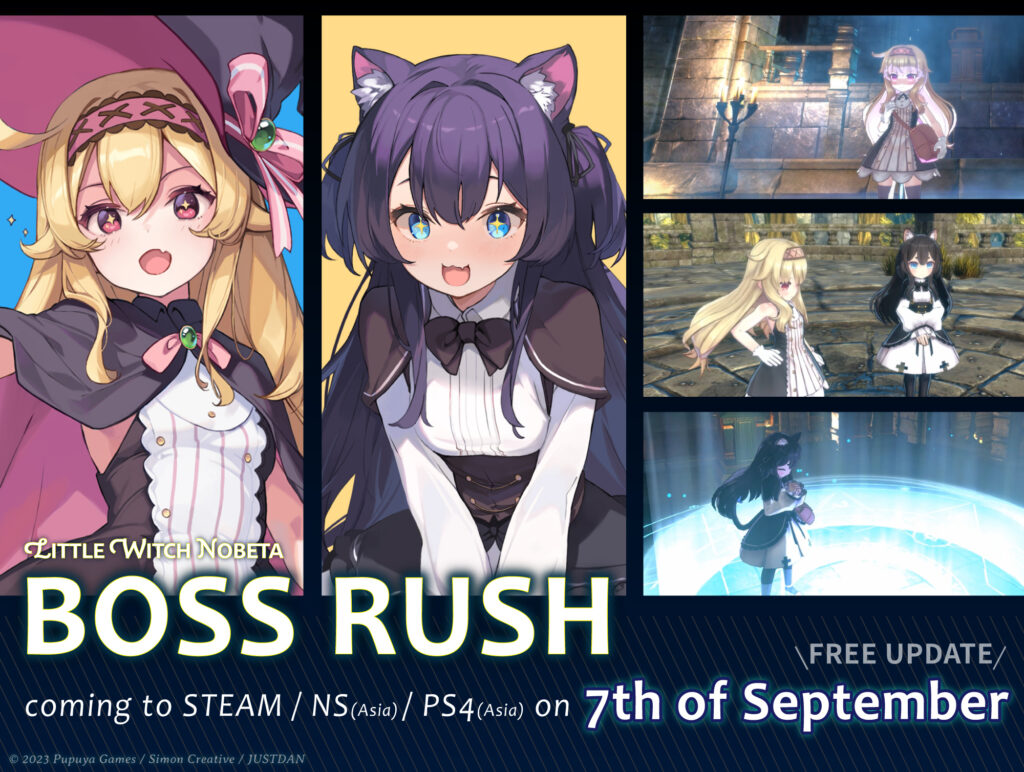 《Little Witch Nobeta》is a 3D souls-like action adventure game developed by a Taiwanese team, players will be playing as the little witch to combat powerful soul dolls in the ancient castle. Collect items across the map to unlock spin-off story for each boss. Little Witch Nobeta is near anniversary since official release in September 2022!
「BOSS RUSH」 is coming to STEAM, NintendoSwitch(Asia) and PS4(Asia) on 7th of September. It's a free to play update on all platforms! Players will be playing as Nobeta or Nonota to challenge 「Trial Tower」, complete the challenge to reveal new story dialogues. Also, if you complete the stage with limiting conditions, you'll unlock the new skins – Bishop, Rook and Queen for free!
✦More about「BOSS RUSH」:https://www.littlewitchnobeta.com/post/news/post60/
✦BOSS RUSH content showcase: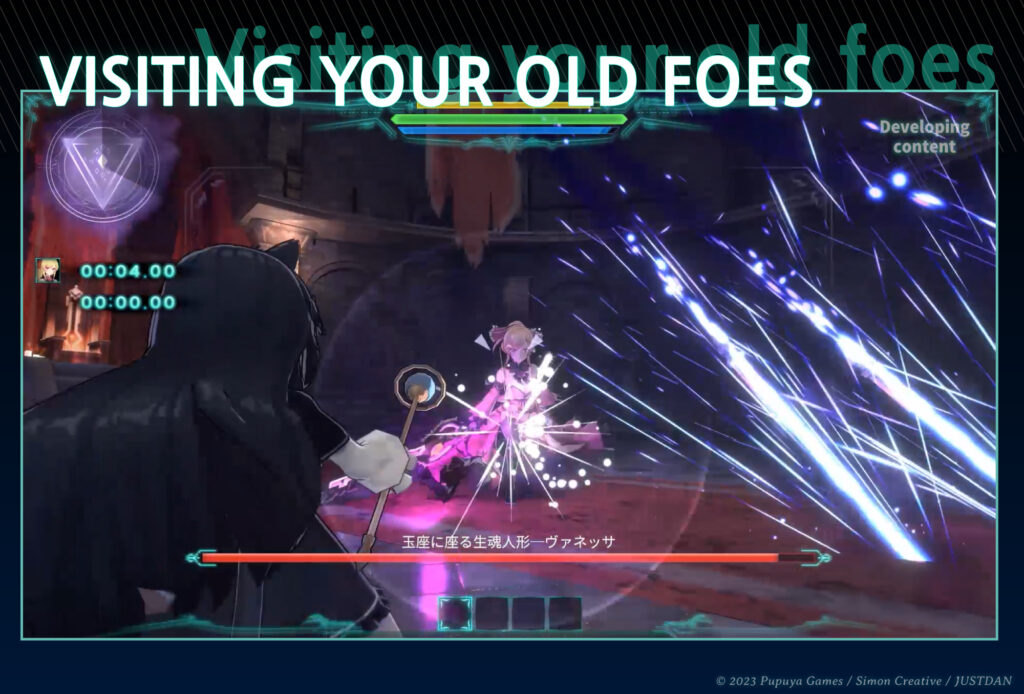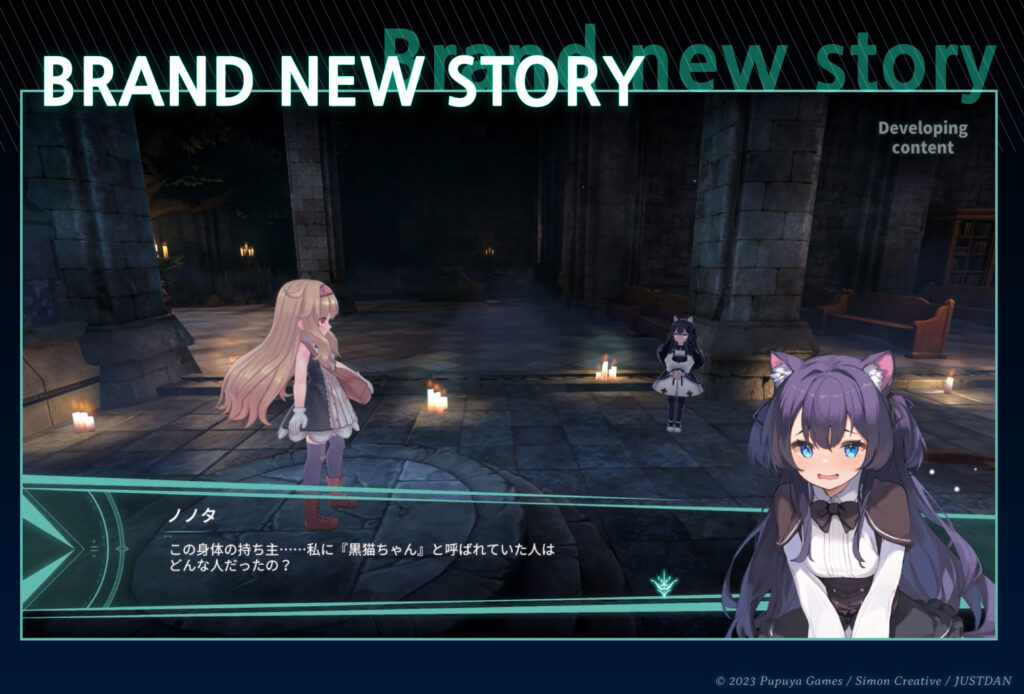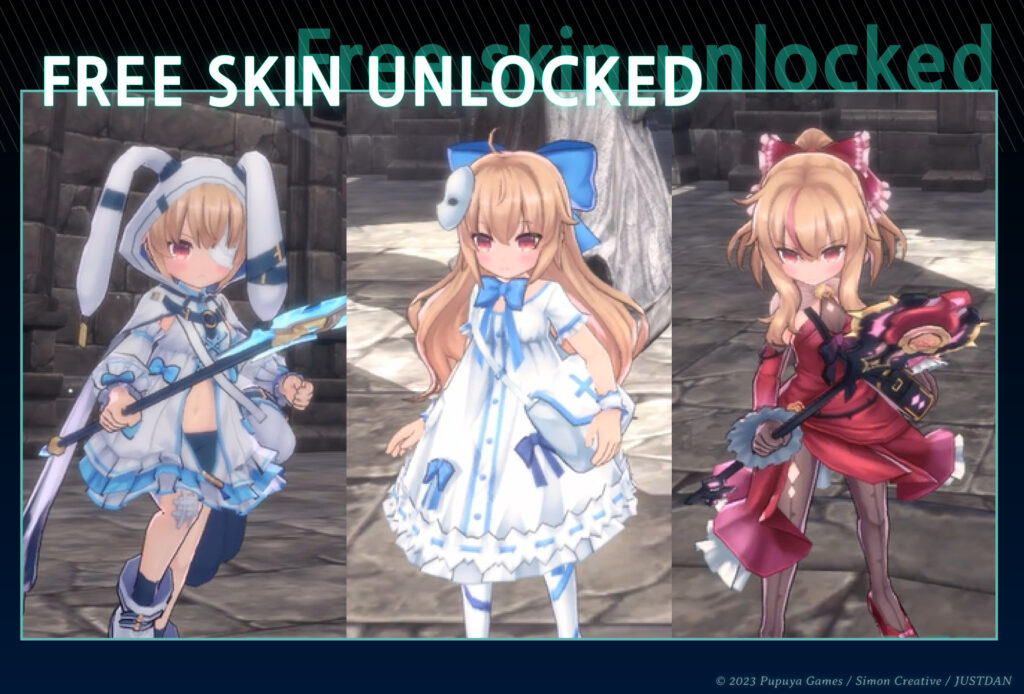 The paid DLC 「Dragon Princess, Knitted Uniform and Land Mine Girl bundle」is coming on 7th of September too. Put Nobeta in dragon armor, cute uniforms and the land-mine dress and adventure in the castle!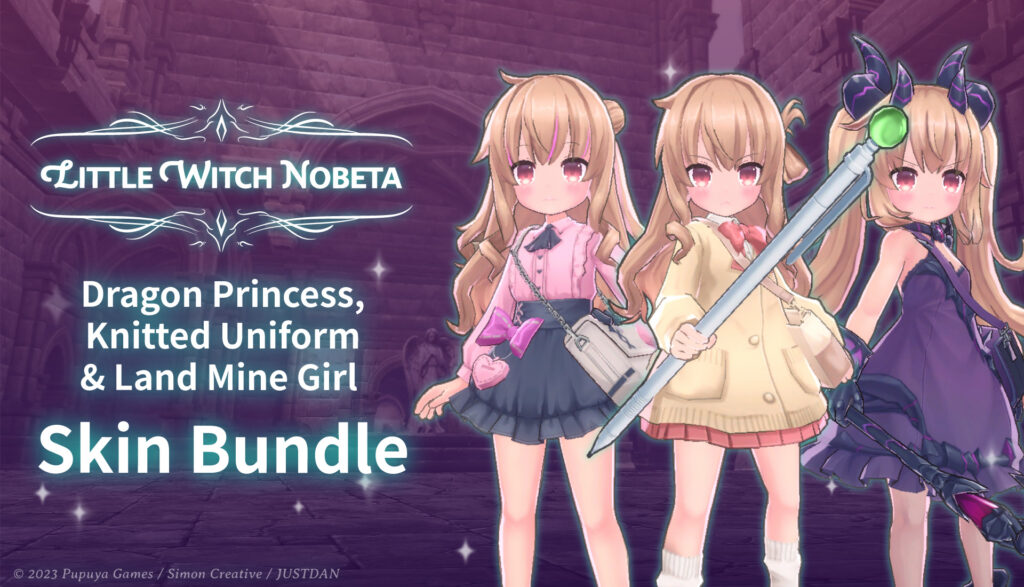 A new chapter in Nobeta & Nonota's adventure coming this summer! Be sure to follow 「Little Witch Nobeta」communities for the latest information!
✧ ✧ ✧
【Game info】

Title : Little Witch Nobeta
Genre : Action adventure
Platforms : Nintendo Switch/ PlayStation®4/Steam
Release Date : 29th September 2022
Dub : Japanese
Language : English , Traditional Chinese, Simplified Chinese, Japanese, Indonesian, French, German, Russian, Thai, Spanish, Vietnamese, Korean
Player : 1
Developer : Pupuya Games
Co-developer : 希萌創意(SimonCreative)
Publisher : 傑仕登(JUSTDAN)
✧ ✧ ✧
【CAST】

Little Witch Nobeta : Konomi Kohara
Ribbon Loving Soul Doll – Tania : Omaru Polka
Doll Hugging Soul Doll – Monica : Shirakami Fubuki
Soul Doll of The Throne – Vanessa : Shirogane Noel

Mai Kadowaki / Kaori Nazuka
akahiro Yoshimizu / Nishimura Toshiki / Gomi Koichi / Katagai Nao / Imakawa Nozomi
✧ ✧ ✧
【Links】

Official twitter:
https://twitter.com/nobeta_staff_en

Official facebook:
https://www.facebook.com/LittleWitchNobeta

《Little Witch Nobeta》STEAM:
https://store.steampowered.com/app/1049890/Little_Witch_Nobeta/