News
Little Witch Nobeta – Vote for your favorite skin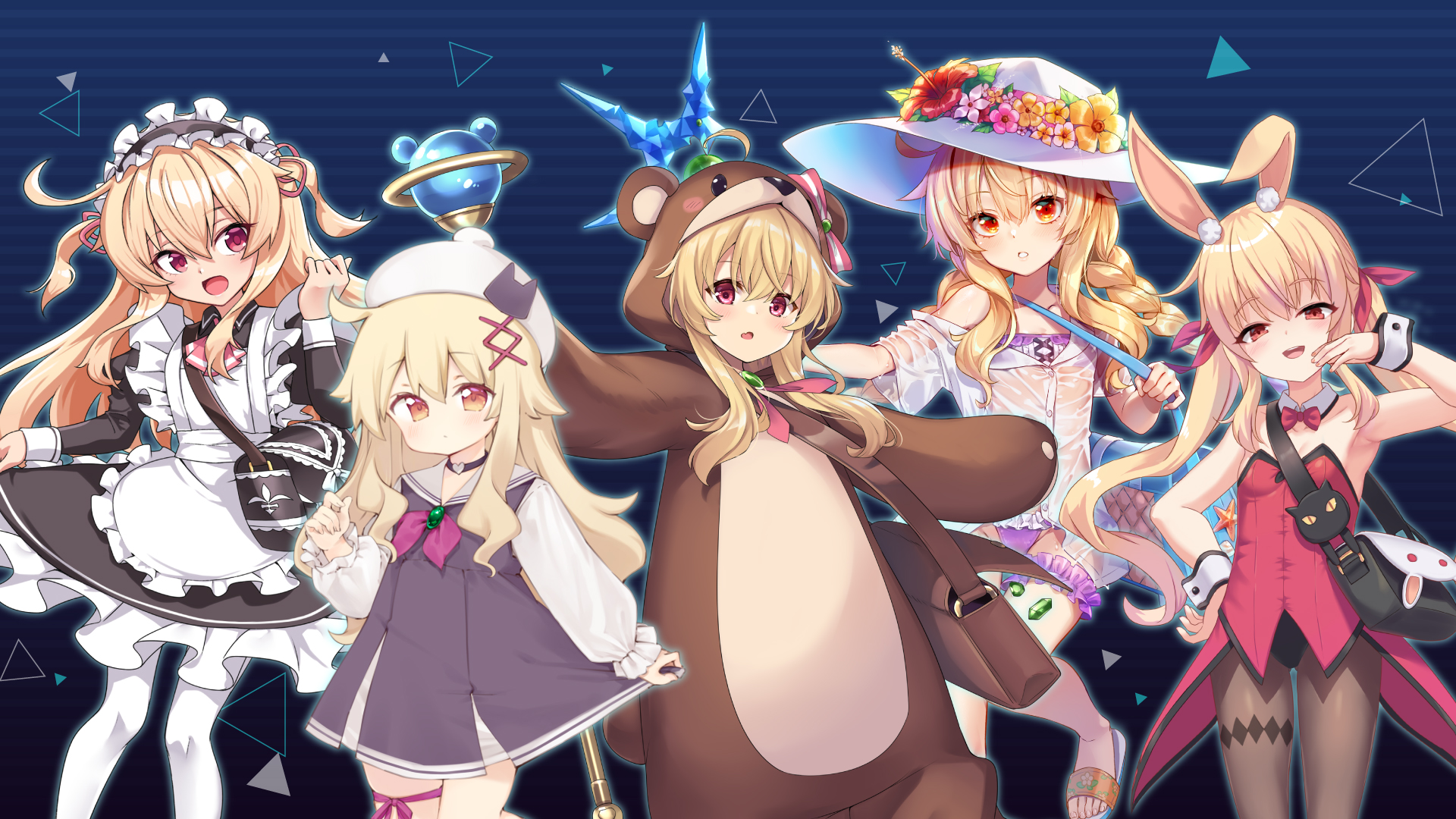 Choose your favourite Nobeta outfit!
✧ ✧ ✧
Aside from Maid and Sailor suit skins, the team decided to release a third free skin. However, it is such a difficult choice between the bear suits, swimsuit, and bunny girl for they are all awesome! Therefore, we encourage you to vote for your favourite among them and the winner will be released on Q1 2023 to all platforms.
On top of the winner skin, if we achieve 100,000 votes globally the team will release the runner up as free bonus.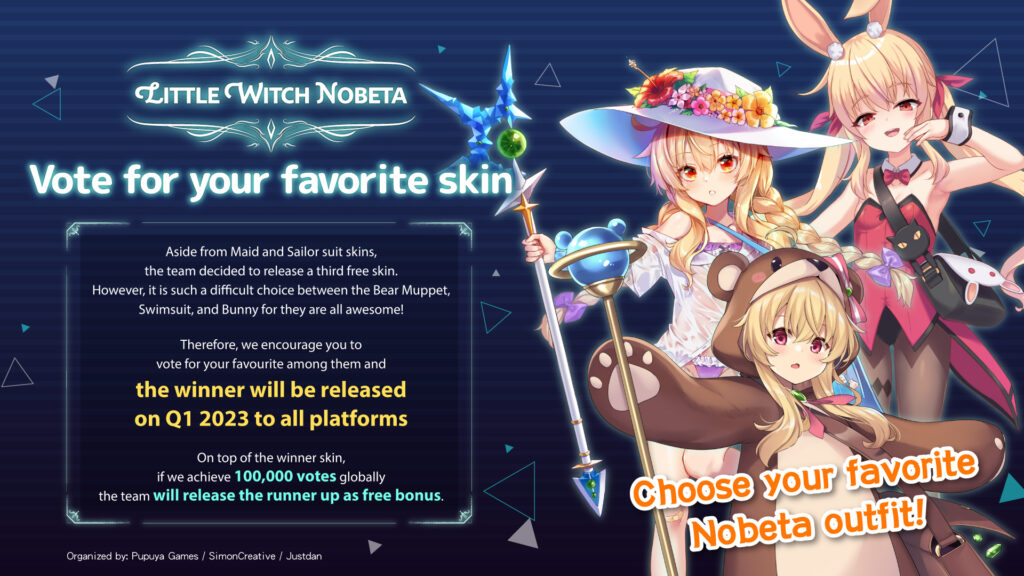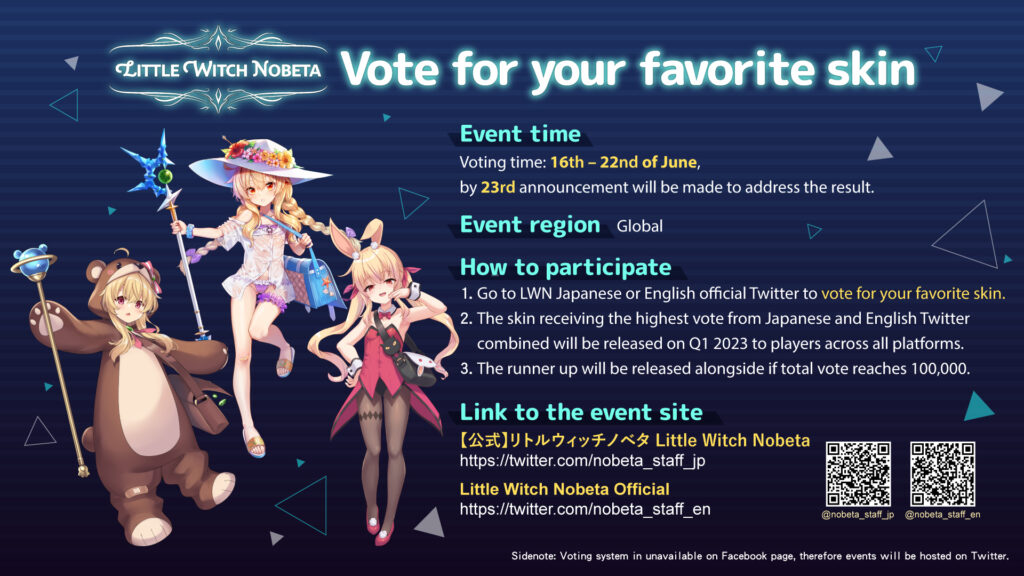 ✧ ✧ ✧
Organized by :
Pupuya Games, SimonCreative, Justdan

How to participate :
Event time : Voting time 16th – 26th of June, by 27th announcement will be made to address the result.
Event region : Global
Go to LWN Japanese or English official Twitter to vote for your favorite skin.
The skin receiving the highest vote from Japanese and English Twitter combined will be released on Q1 2023 to players across all platforms.
The runner up will be released alongside if total vote reaches 100,000.
Link to the event site :
✧ ✧ ✧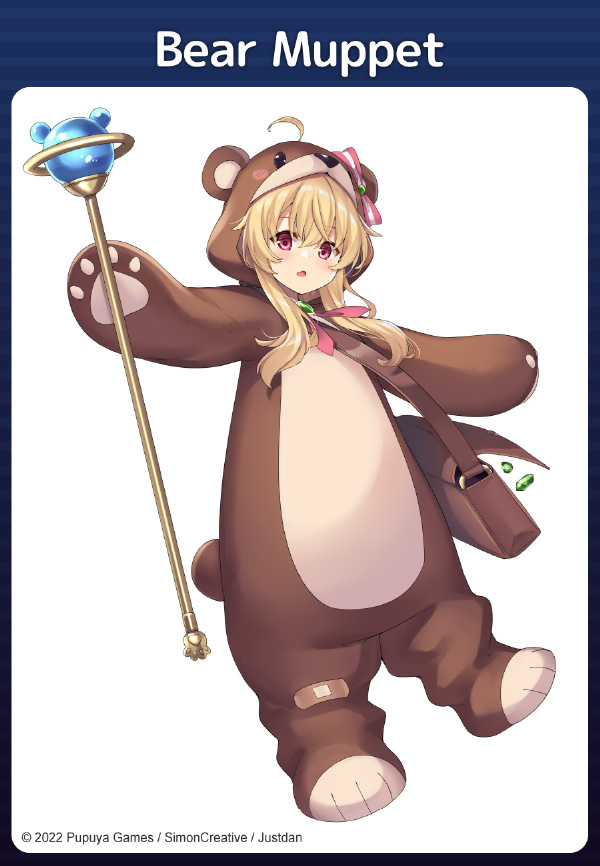 ✧ ✧ ✧
【Game info】

Title : Little Witch Nobeta
Genre : Action adventure
Platforms : Nintendo Switch/ PlayStation®4/Steam
Release Date : 29th September 2022
Dub : Japanese
Language : Traditional Chinese, English, Japanese
Player : 1
Developer : Pupuya Games
Co-developer : 希萌創意(SimonCreative)
Publisher : 傑仕登(JUSTDAN)
✧ ✧ ✧
【Links】

Official twitter:
https://twitter.com/nobeta_staff_en (English)
https://twitter.com/nobeta_staff_jp (Japanese)

Official facebook:
https://www.facebook.com/LittleWitchNobeta

《Little Witch Nobeta》STEAM:
https://store.steampowered.com/app/1049890/Little_Witch_Nobeta/