News
《Little Witch Nobeta》Brand New System 「BOSS RUSH」 Coming This Summer!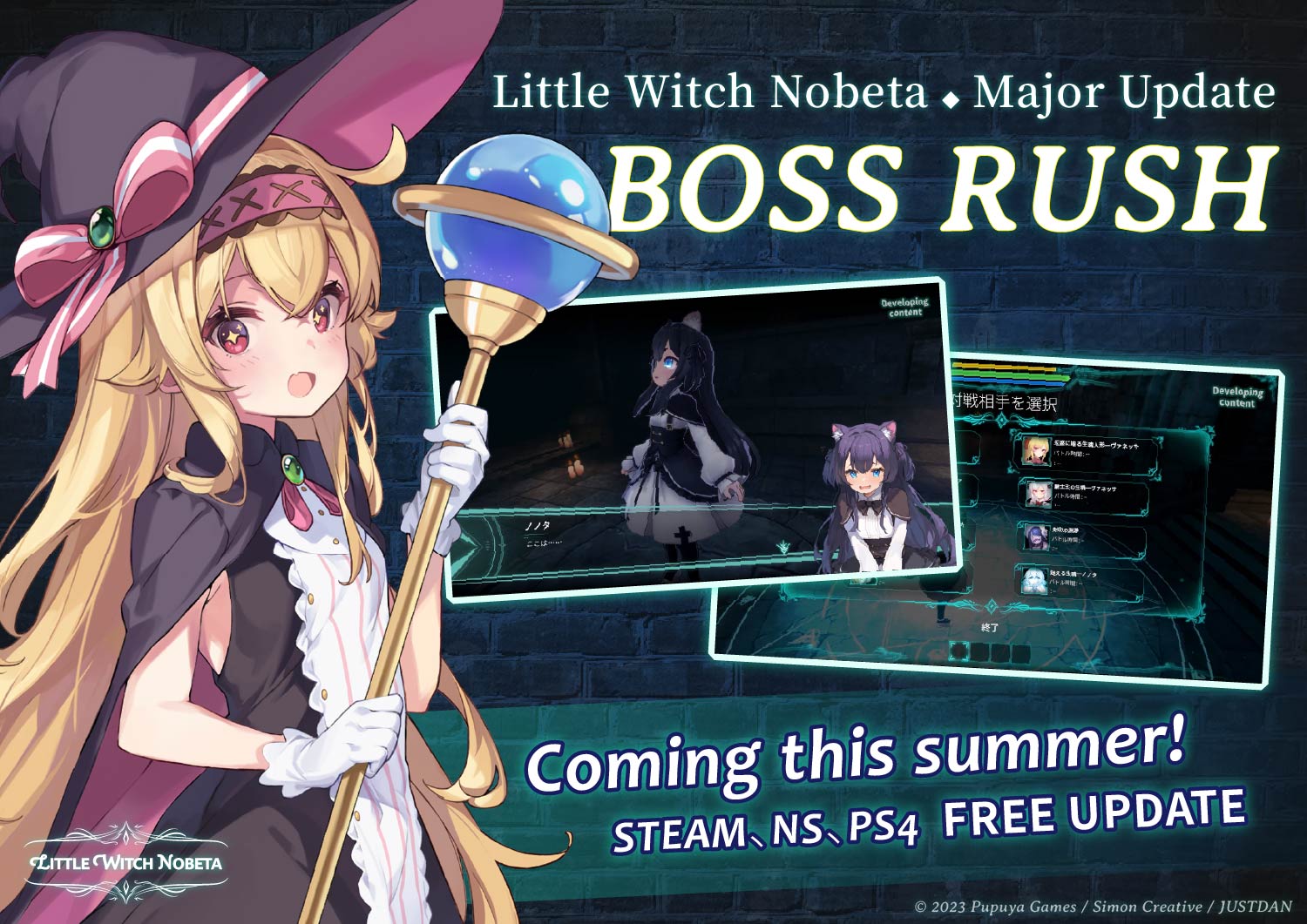 《Little Witch Nobeta》is a 3D action adventure game developed by Taiwanese indie team. As a player, you control the little witch and combat gorgeous yet powerful soul dolls in the castle. The game was officially released September 2022 on STEAM, Nintendo Switch and PlayStation.
Other than the main game, you could learn about the characters' story from the spin-off comic & novel. By collecting items in-game, you will unlock the spin-off comic which helps you understand the secret behind Nobeta's mystery.
This summer, an update will be released FREE on all platforms (STEAM, Nintendo Switch, PlayStation4) adding the new system 「BOSS RUSH」 into the game. The player will be controlling Nobeta or Nonota to challenge 「Tower of Trial」, upon passing the stage, you will unlock dialogue unveiling mysteries of Nobeta's world!
✧ ✧ ✧
✦ Visiting your old foes✦
「Tower of Trial」 is a training ground created by Nobeta based on Nonota's memory and her own mana, choose between Nobeta or Nonota (in the black cat form) and face Tania, Monica, The Seal, or other elite enemies, time to test your strength!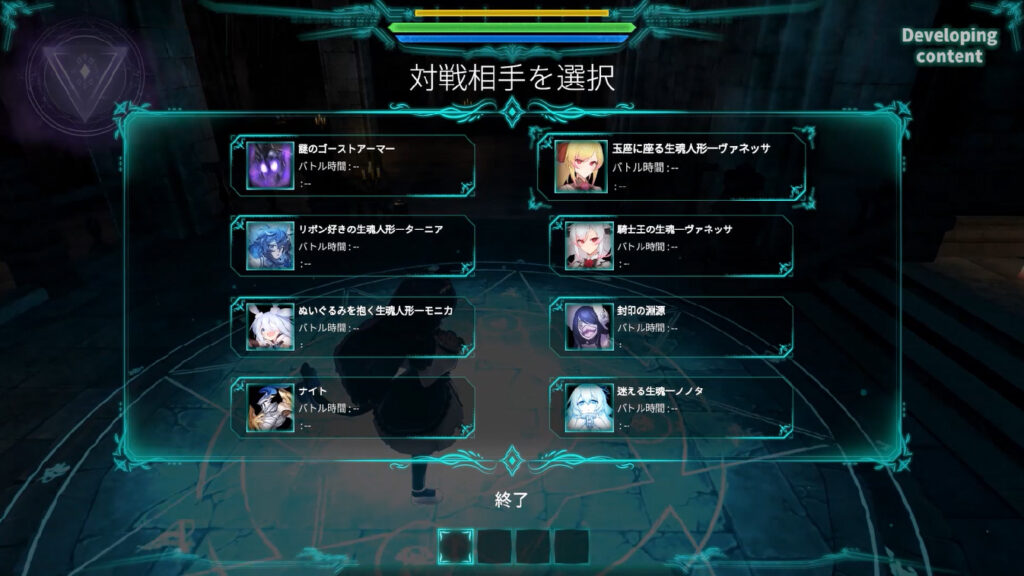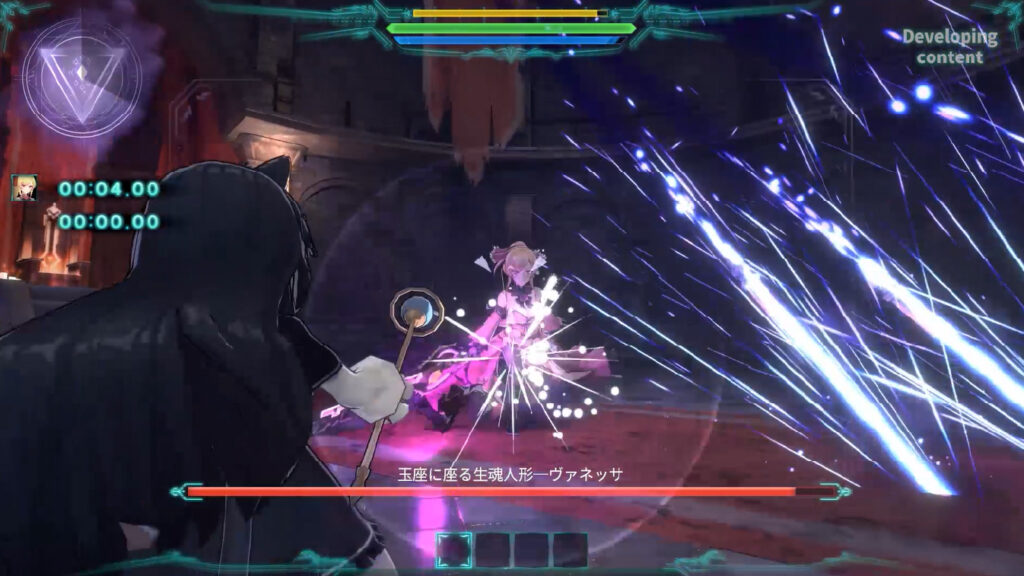 ✧ ✧ ✧
✦ Brand new story ✦
When you defeat the enemy, you will unlock the newly introduced storyline. Through the conversation between Nobeta & Nonota, you get to learn about the past of Tania, Monica and Vanessa, and information regarding the Church, crafted soul, and the Witch, as well as Nobeta's true identity.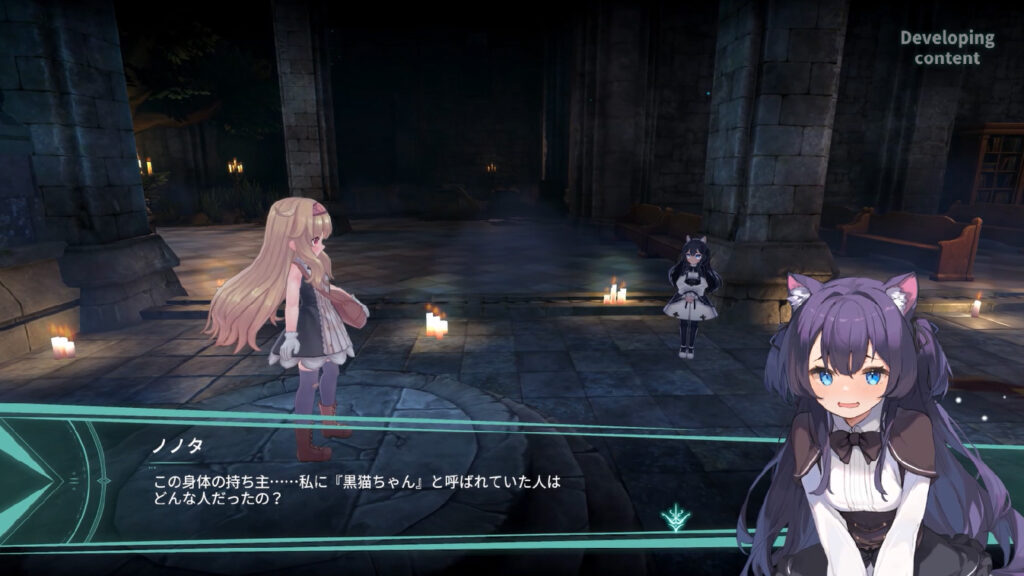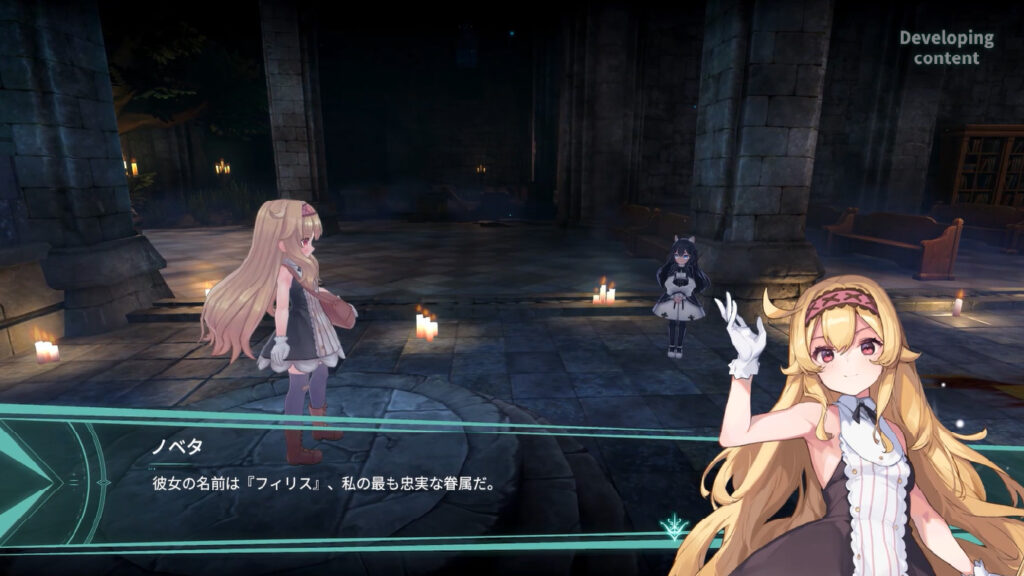 ✧ ✧ ✧
✦ Free skin unlocked through special conditions ✦
When challenging 「Tower of Trial」, if you complete the run under certain conditions, brand new skins will be unlocked for FREE. The three new skins' extracted elements from Tania, Monica, and Vanessa. We believe it will remind you of the memories fighting these soul dolls!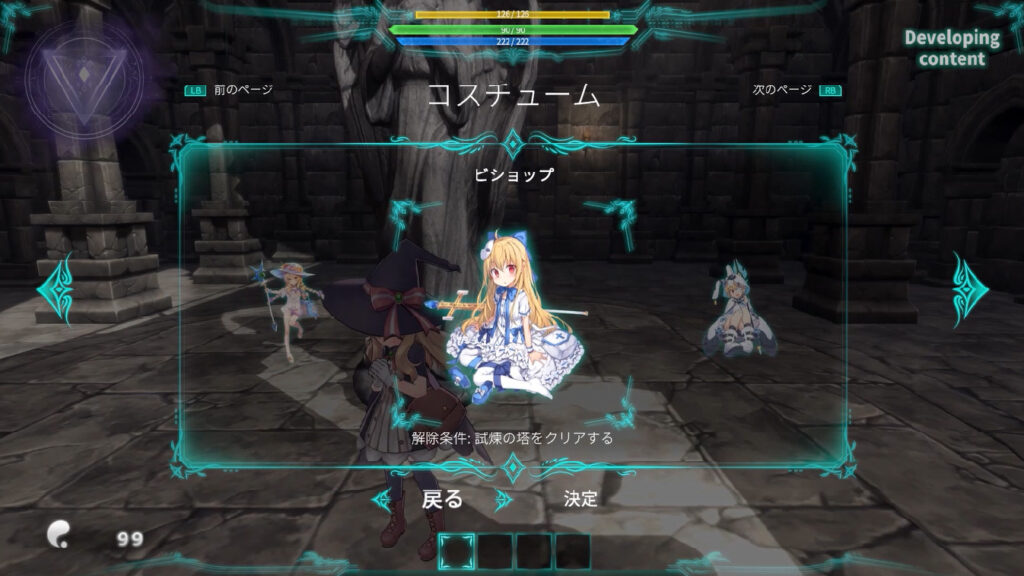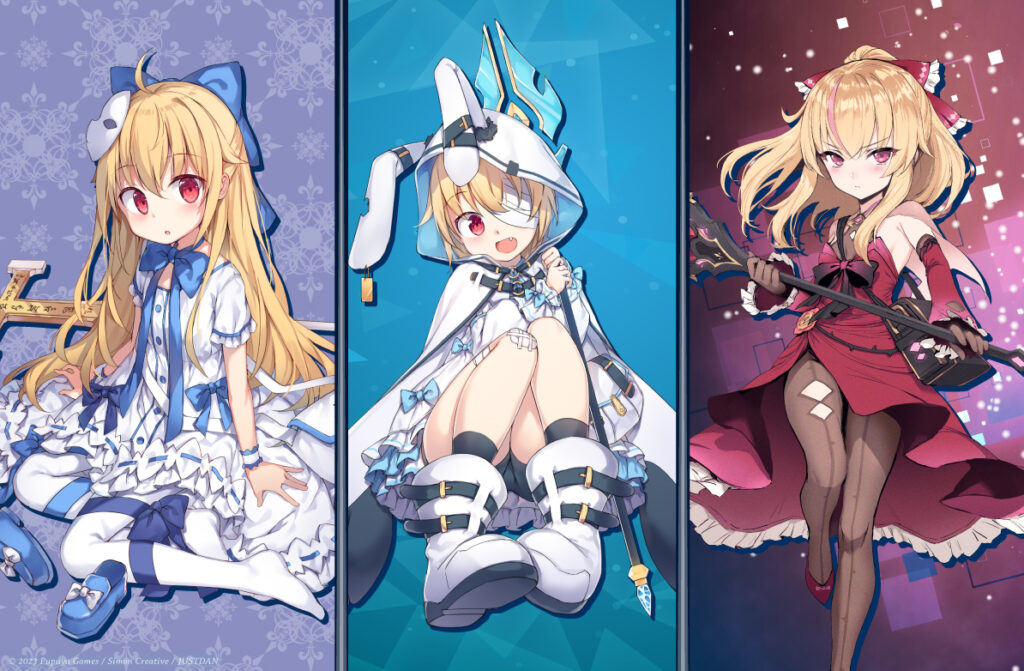 ✧ ✧ ✧
✦ SKIN DLC:Dragon Princess, Knitted Uniform and Land Mine Girl bundle ✦
Also, we will be releasing a new paid DLC 「Dragon Princess, Knitted Uniform and Land Main Girl bundle」. Dragon Princess coming with the sharp line, Knitted Uniform of the classic 「Joshi-Ko」 style and the trendy Land Mine girl. Carefully designed new hairstyle and weapons. Dress Nobeta in dragon scales, or fight the enemies with pen and umbrella!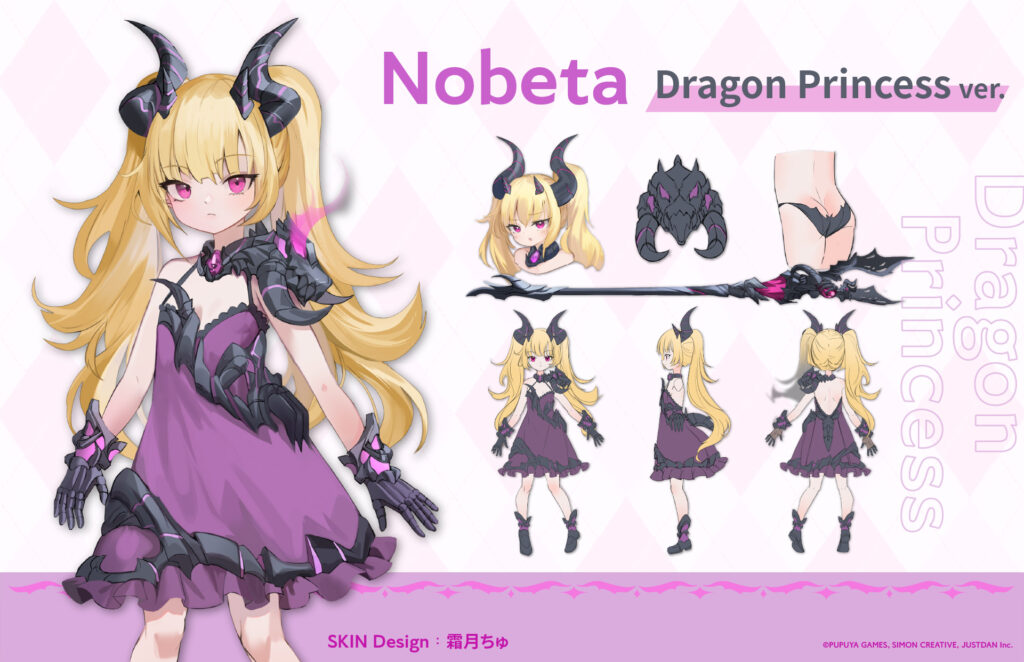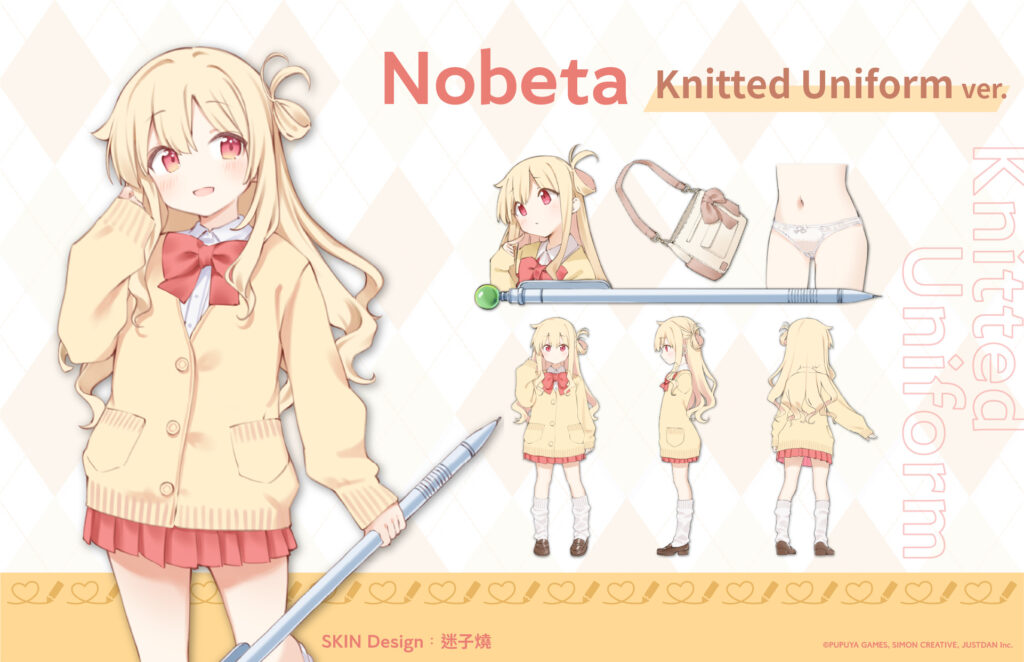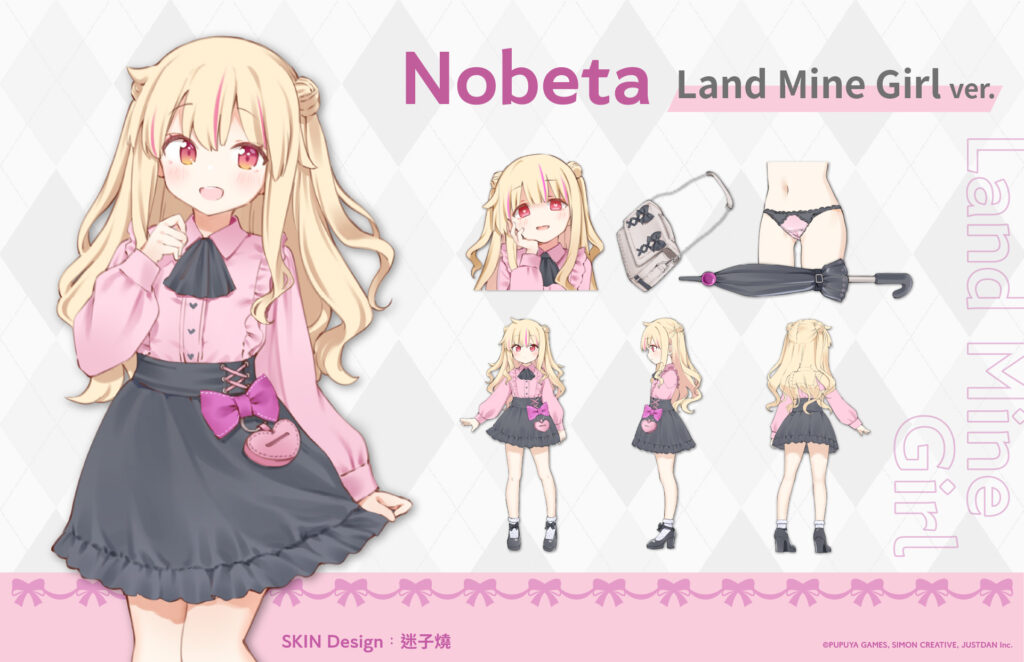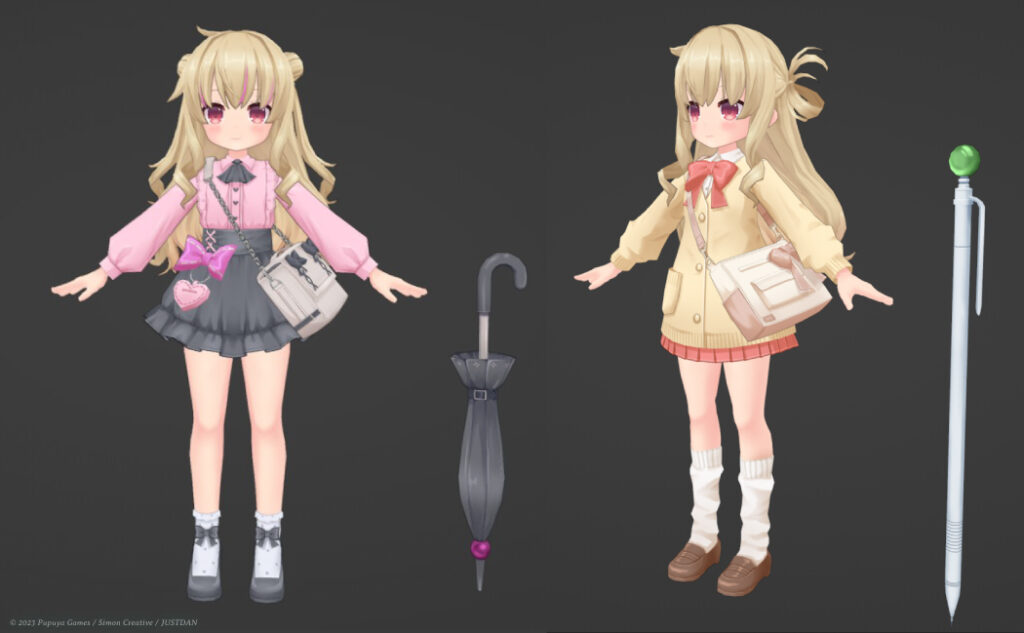 Continue your adventure with Nobeta and Nonota this summer! Feel free to join the 《Little Witch Nobeta》community for detailed information regarding released date of the new update on each platform (STEAM, Nintendo Switch, PlayStation)
✧ ✧ ✧
【Game info】

Title : Little Witch Nobeta
Genre : Action adventure
Platforms : Nintendo Switch/ PlayStation®4/Steam
Release Date : 29th September 2022
Dub : Japanese
Language : English , Traditional Chinese, Simplified Chinese, Japanese, Indonesian, French, German, Russian, Thai, Spanish, Vietnamese, Korean
Player : 1
Developer : Pupuya Games
Co-developer : 希萌創意(SimonCreative)
Publisher : 傑仕登(JUSTDAN)
✧ ✧ ✧
【CAST】

Little Witch Nobeta : Konomi Kohara
Ribbon Loving Soul Doll – Tania : Omaru Polka
Doll Hugging Soul Doll – Monica : Shirakami Fubuki
Soul Doll of The Throne – Vanessa : Shirogane Noel

Mai Kadowaki / Kaori Nazuka
akahiro Yoshimizu / Nishimura Toshiki / Gomi Koichi / Katagai Nao / Imakawa Nozomi
✧ ✧ ✧
【Links】

Official twitter:
https://twitter.com/nobeta_staff_en

Official facebook:
https://www.facebook.com/LittleWitchNobeta

《Little Witch Nobeta》STEAM:
https://store.steampowered.com/app/1049890/Little_Witch_Nobeta/