News
《Little Witch Nobeta》STEAM winter sale is starting, new skin DLC is also out!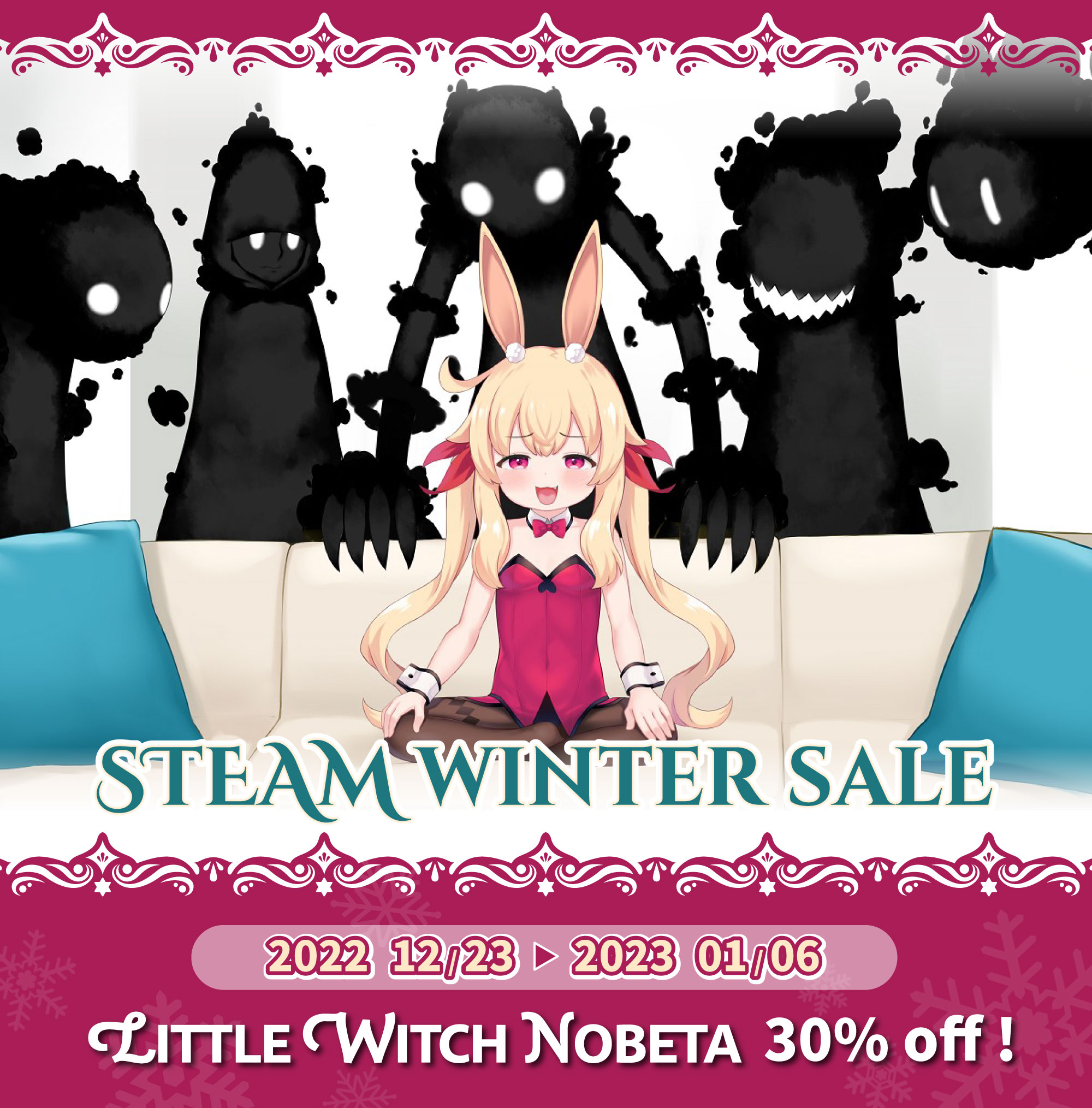 During STEAM winter sale Little Witch Nobeta is 30% off, everyone's welcome to bring Nobeta home right now!
Three new skins in one bundle! Midnight Kitty with the black cat slipper; double-bun classic Chinese Dress; and the cute Nurse. All skins come with a unique weapon model.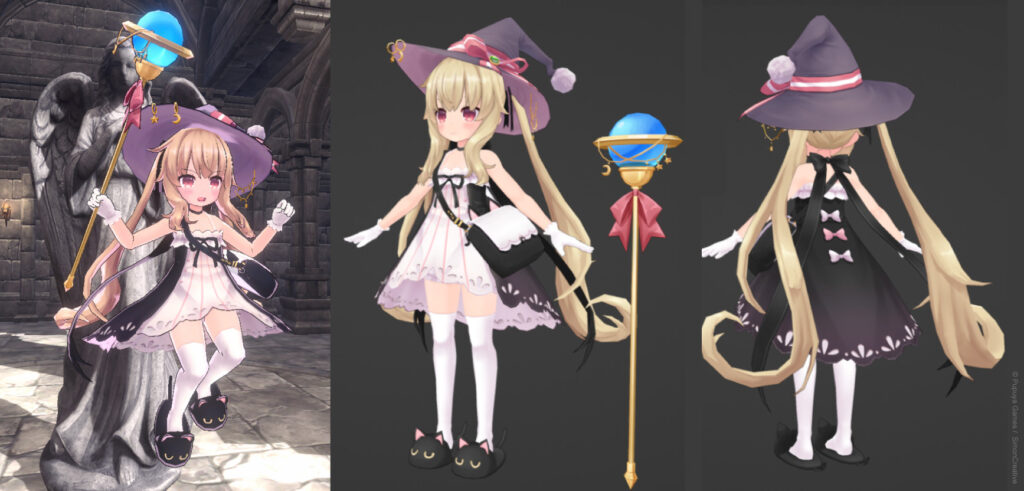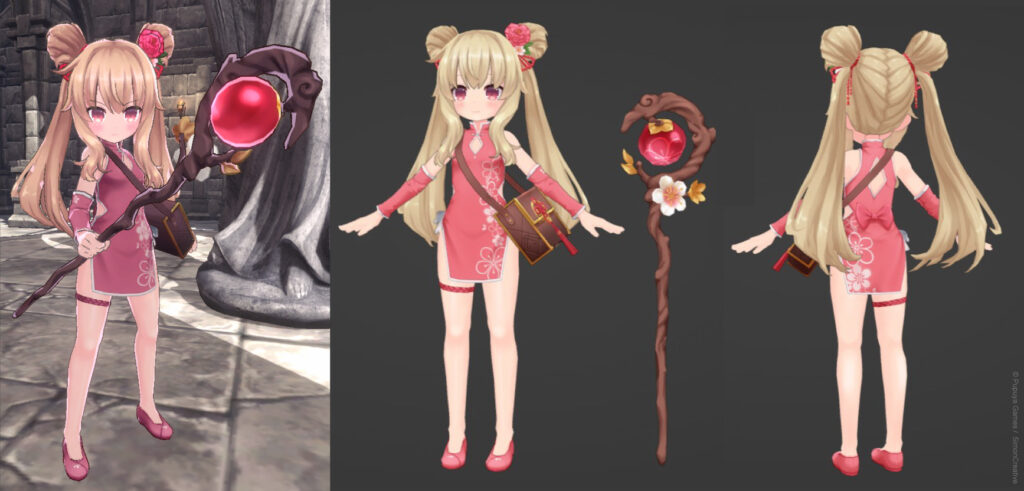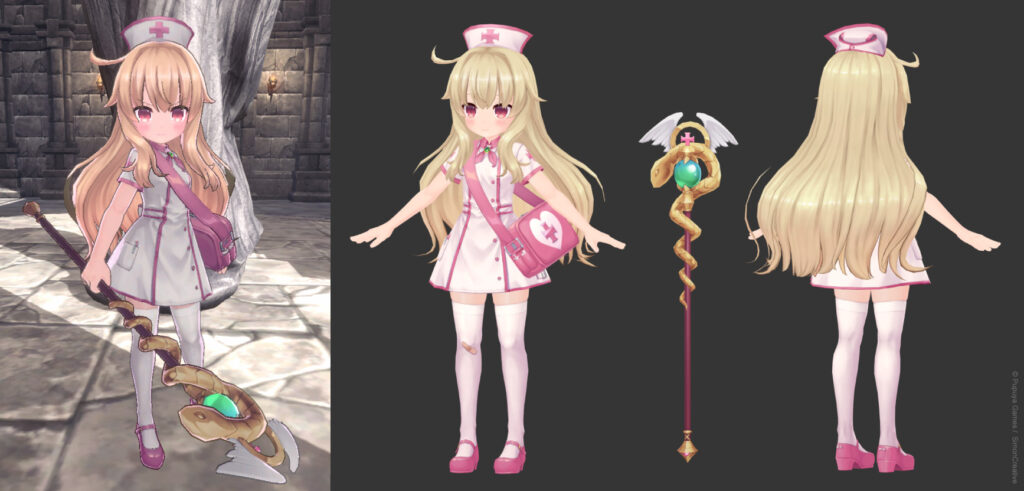 These three skins are bundled in one DLC ($). There is no unlock condition in-game, you could access these skin in-game directly. Put Nobeta in these new outfits for a wonderful adventure!
✦STEAM Store:https://store.steampowered.com/app/2242530/Little_Witch_Nobeta/
✧ ✧ ✧
【Game info】

Title : Little Witch Nobeta
Genre : Action adventure
Platforms : Nintendo Switch/ PlayStation®4/Steam
Release Date : 29th September 2022
Dub : Japanese
Language : English , Traditional Chinese, Simplified Chinese, Japanese, Indonesian, French, German, Russian, Thai, Spanish, Vietnamese, Korean
Player : 1
Developer : Pupuya Games
Co-developer : 希萌創意(SimonCreative)
Publisher : 傑仕登(JUSTDAN)
✧ ✧ ✧
【CAST】

Little Witch Nobeta : Konomi Kohara
Ribbon Loving Soul Doll – Tania : Omaru Polka
Doll Hugging Soul Doll – Monica : Shirakami Fubuki
Soul Doll of The Throne – Vanessa : Shirogane Noel

Mai Kadowaki  / Kaori Nazuka
akahiro Yoshimizu  / Nishimura Toshiki  / Gomi Koichi / Katagai Nao / Imakawa Nozomi
✧ ✧ ✧
【Links】

Official twitter:
https://twitter.com/nobeta_staff_en

Official facebook:
https://www.facebook.com/LittleWitchNobeta

《Little Witch Nobeta》STEAM:
https://store.steampowered.com/app/1049890/Little_Witch_Nobeta/