News
Little Witch Nobeta global full release coming 29th of September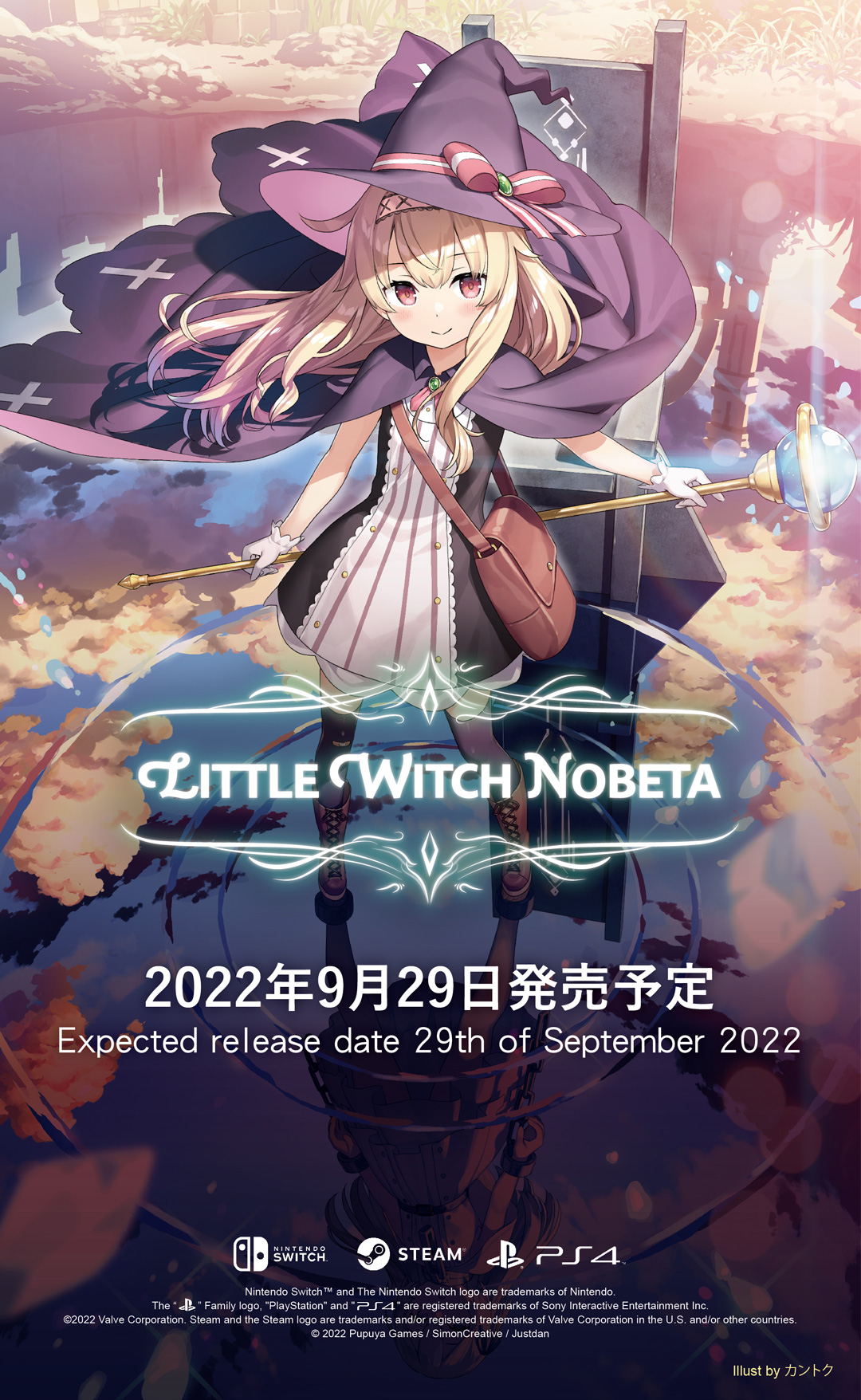 Little Witch Nobeta full release is coming out 29th of September 2022 on PlayStation 4, Nintendo Switch and Steam.
On top of the current version, you are expected to find more intricate level design and puzzle element as well as new elite monsters in full version. Despite limited resource, the development team aims to deliver a rich gameplay experience to all Nobeta fans.

✧ ✧ ✧

As we received mixed feedback regarding our soundtrack, we decided to up a level for the game's audio quality. With the help of Budapest Scoring, we can present you a harmonized audio-visual experience.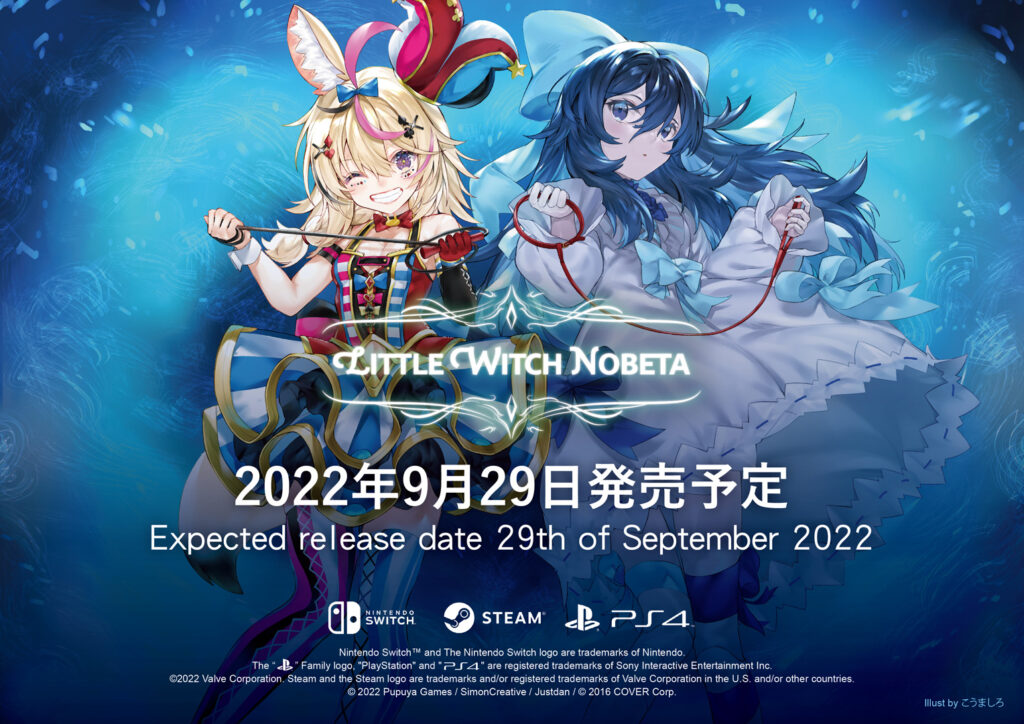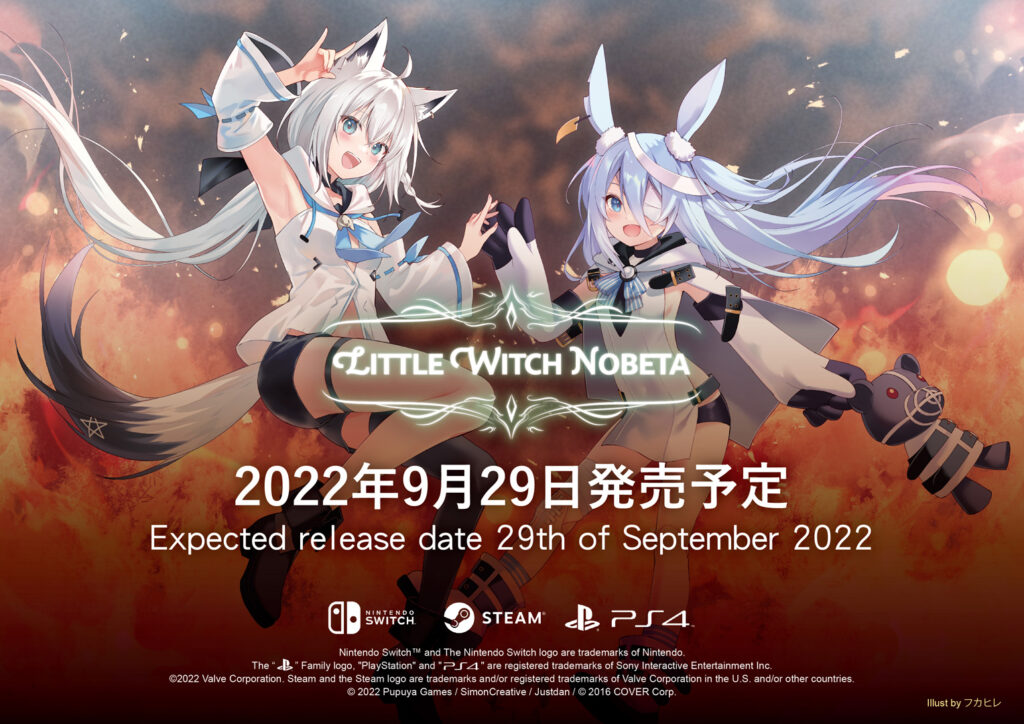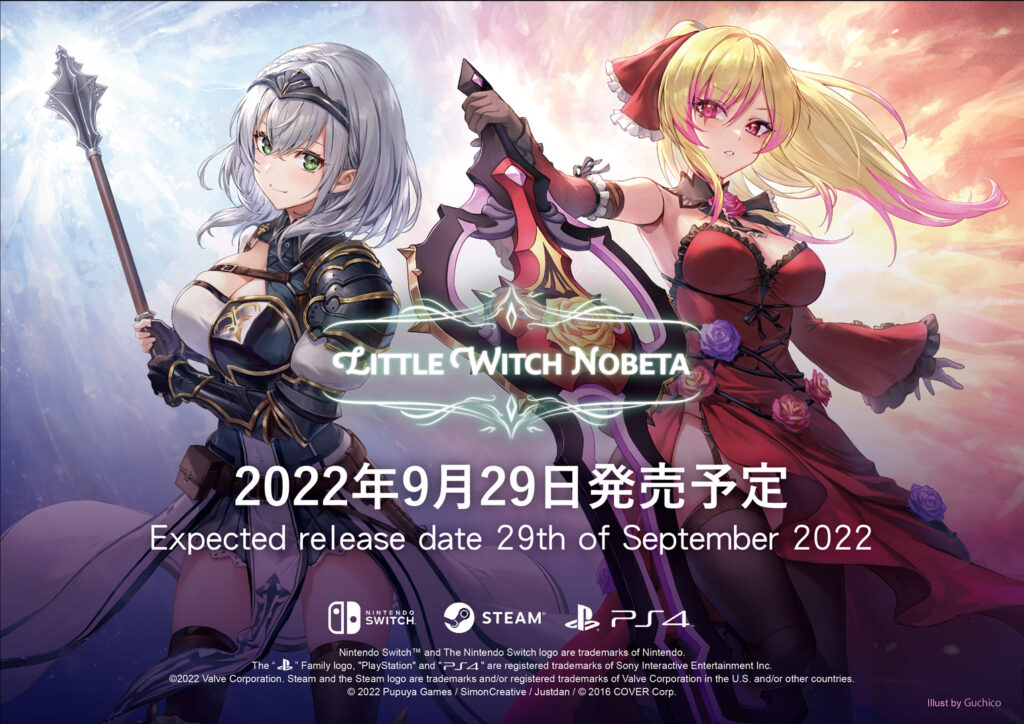 ✧ ✧ ✧
【Game info】

Title : Little Witch Nobeta
Genre : Action adventure
Platforms : Nintendo Switch/ PlayStation®4/Steam
Release Date : 29th September 2022
Dub : Japanese
Language : Traditional Chinese, English, Japanese
Player : 1
Developer : Pupuya Games
Co-developer : 希萌創意(SimonCreative)
Publisher : 傑仕登(JUSTDAN)
✧ ✧ ✧
【CAST】

Little Witch Nobeta : Konomi Kohara
Ribbon Loving Soul Doll – Tania : Omaru Polka
Doll Hugging Soul Doll – Monica : Shirakami Fubuki
Soul Doll of The Throne – Vanessa : Shirogane Noel

Mai Kadowaki / Kaori Nazuka
akahiro Yoshimizu / Nishimura Toshiki / Gomi Koichi / Katagai Nao / Imakawa Nozomi
✧ ✧ ✧
【Links】

Official twitter:
https://twitter.com/nobeta_staff_en

Official facebook:
https://www.facebook.com/LittleWitchNobeta

《Little Witch Nobeta》STEAM:
https://store.steampowered.com/app/1049890/Little_Witch_Nobeta/